LET'S GET FESTIVE
Posted on Tue November 30, 2021.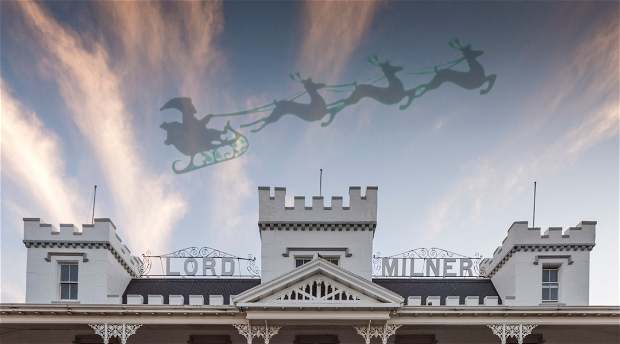 Jingle all the way to Matjiesfontein for a fun, adventure-filled festive season!
Still wondering where to venture these summer holidays? We're here to tell you why a soulful escape to the tranquil Karoo is rejuvenating for the soul.
The Karoo is a special place; it's the kind of infinite space that connects you with nature and the outdoors. Close your eyes, soak in the sounds of tranquillity, smells of the veld and feel the warmth of the sun rays on your skin. Matjies is a place where you can disconnect and recharge after a tough year, rather than simply travelling through.
With ample to keep you busy (or not… hey, we don't judge), create your own itinerary with a variety of activities and attractions, including a sprinkle of Christmas cheer:
Delight your tastebuds
Enjoy a slice of Christmas with our delectable festive menu!
We will be hosting a special à la carte menu for Christmas eve dinner as well as Christmas lunch. View the menus here.
Bookings are essential.
Read more about Matjies foodie experiences here.
Local delights
Have you tasted our Matjies Lager yet? Brewed specially for Matjiesfontein, it's an easy drinking draft that gives that perfect local flavour. And don't forget the entertainment; enjoy a sing-along with town entertainer, Johnny, in the Laird's Arms pub.
Read more about the Matjies Lager here.
A summer refresh
Escape the heat of the day with our residents only pool – dubbed the coldest pool in South Africa – it's sure to get your blood pumping. A welcome refresher to chill down those Karoo heatwaves.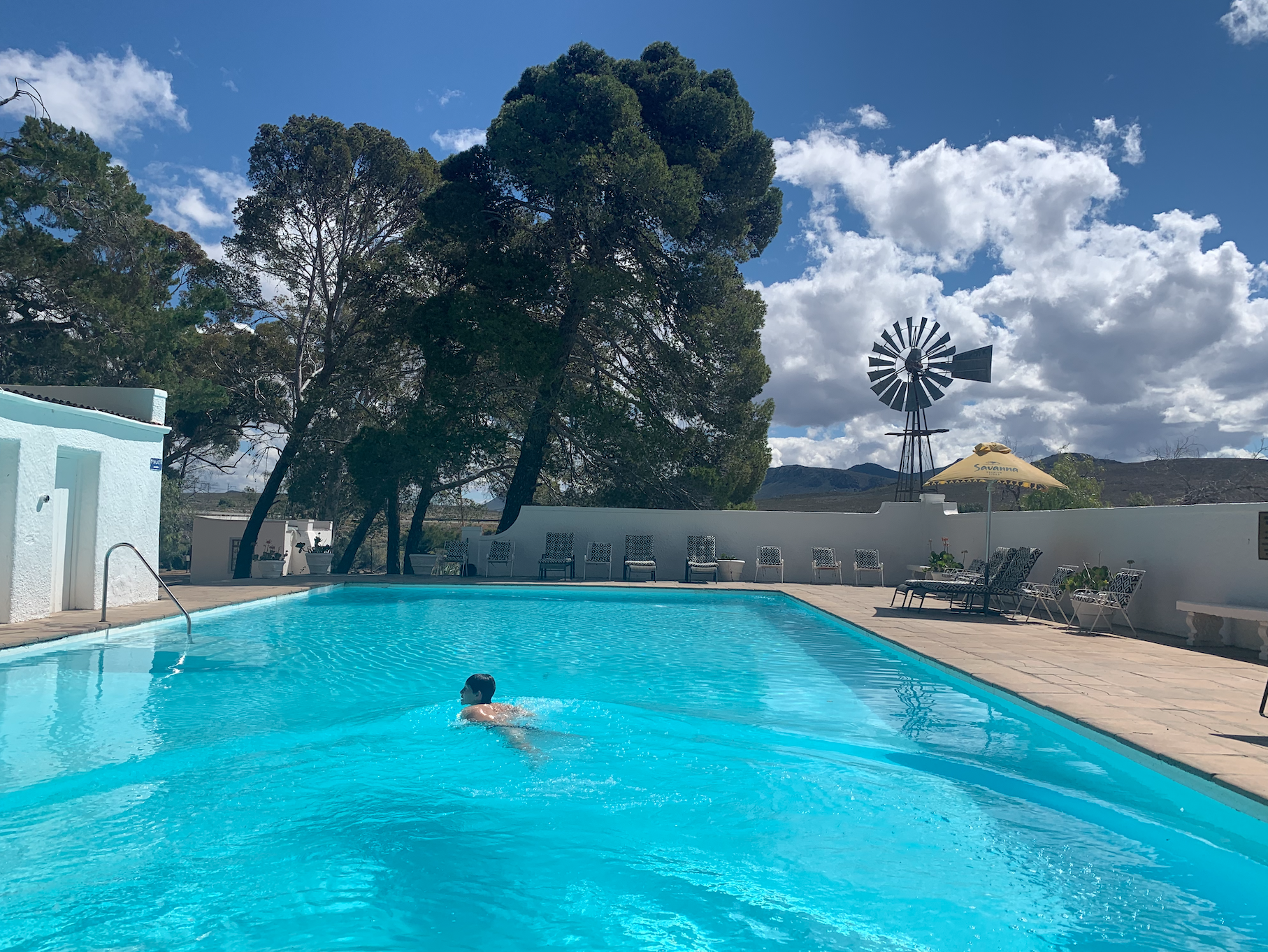 Four-legged friends
A wag of the tail and a puppy dog stare is enough for us! Don't leave your fur babies behind. Bring along your four-legged friends so they too can enjoy some downtime with the fam. Read more about our designated pet friendly rooms here.
Soulful strolls
Take a veld walk and discover the fauna and flora of the Karoo. See if you can spot the shy leopard tortoise or just allow your mind to wander.
If you're feeling adventurous, bring along your mountain bikes.
Family fun
Enjoy a relaxing picnic with the whole family. Order delightful treats from our coffee shop (make sure to bring your own picnic blanket) and find a shady spot on our sprawling lawns. Also available are kiddies' lawn games for some interactive fun – please enquire at reception. Make sure to bring along the kids' bicycles, there is ample space to roam in our village!
History rich tours
We offer guided and self-guided tours to explore the quirky and historic town. From several museums to the popular red bus tour with Johnny, operating in full swing! Read more here.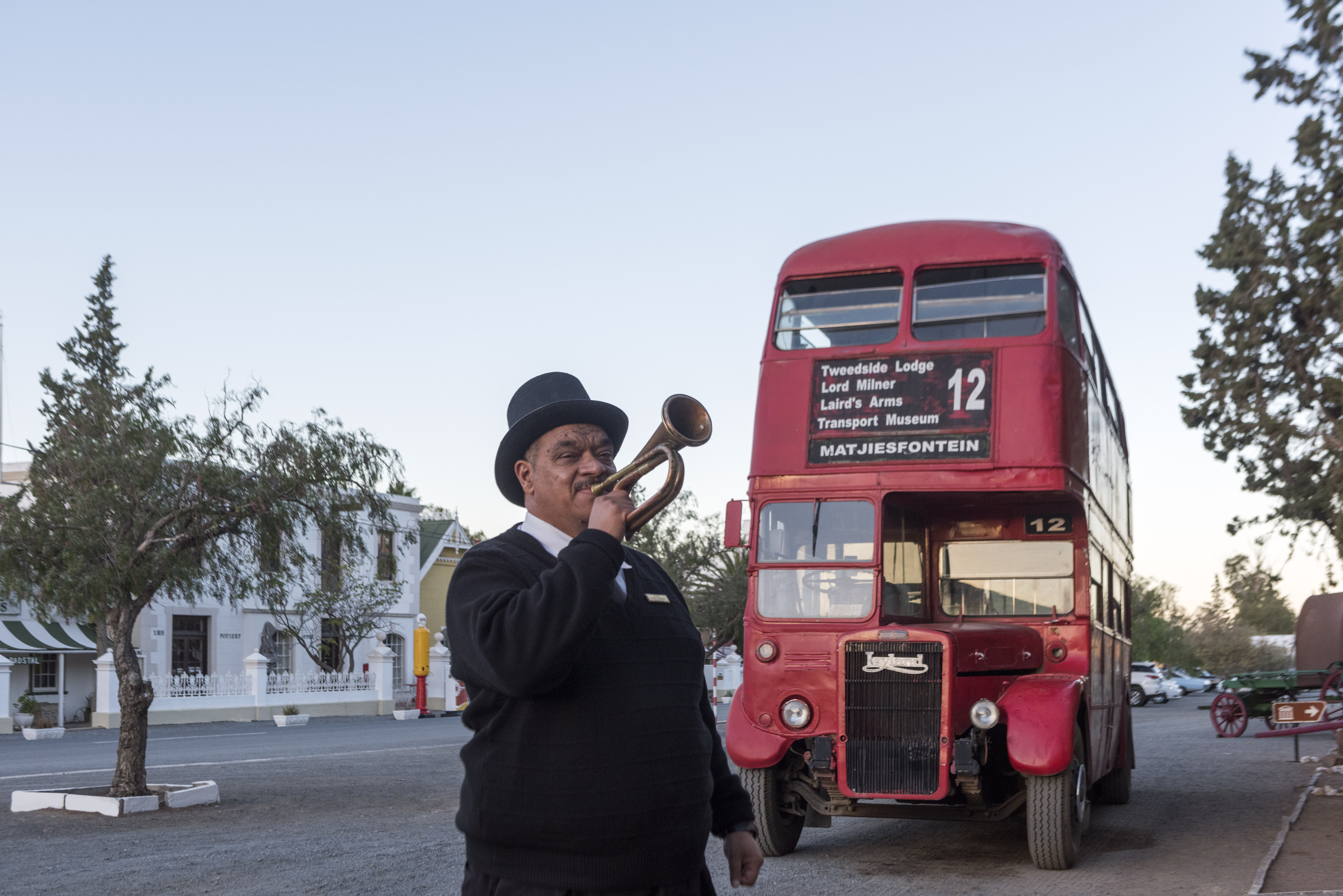 Should you have any queries or wish to making a booking with us, kindly email bookings@lordmilnerhotel.co.za
We look forward to welcoming you this festive season!

With love from,
The Matjiesfontein Team