Pink Church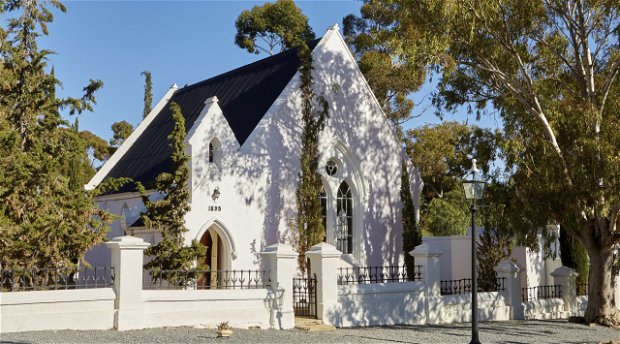 "Walking into the vintage little pink church with my dad was a very special and sacred moment..." - Karla on her wedding in Matjiesfontein.
Built at the turn of the century, the Pink Church was originally the school and concert hall of the town.  It continued to function as a school into the 1960s when the new community school was built.
It's now a sought-after wedding venue for its quirky charm and historic feel. Mr. JR Cuthbert, Cape Inspector of Schools said in the year of its opening that 'very few towns could boast such excellent school accommodation'.