The Coffee House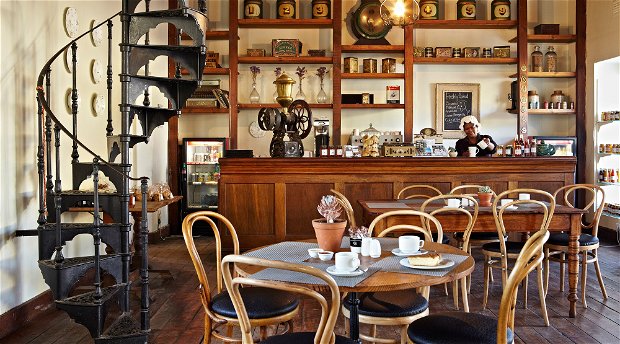 The Coffee House occupies what was once Logan's General Store in 1888.
Take a stroll down Matjiesfontein's main street, and pop in here for home-cooked hearty breakfasts, light lunches and a fine selection of baked goods.
This relaxed eatery is the ideal spot for a quick bite or mid-morning coffee, with its variety of scones, cakes and koeksisters.
The historic main building opens onto a lovely courtyard overlooking fountains and a pond.