The Swimming Pool Suite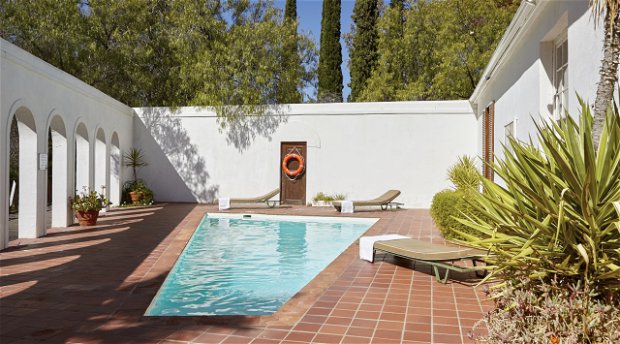 Matjiesfontein's Water Works were officially opened in November 1889 and the grand occasion was dubbed 'Water World', attended by many celebrated politicians and personalities.
The swimming pool—dug out of a stone basin—is set amid a lush garden; a fertile desert oasis that attracts diverse birdlife.
The Swimming Pool Suite offers two luxury bedrooms, opening onto a private courtyard patio with access to a swimming pool and a wooden terrace overlooking the Monument River.
The suite is located in the hotel gardens on the riverbank terrace next to the Traveller's Chapel, and caters for up to four people, minimum two persons sharing.