Weddings & Special Occasions
Unique, picturesque and quirky – The Lord Milner, Matjiesfontein is the perfect destination to host your dream wedding, birthday party or other special events.
We offer multiple accommodation options that can comfortably accommodate 97 guests, and should your group exceed this number, we do have reliable accommodation partners in the close vicinity of Matjiesfontein to accommodate the rest of your group.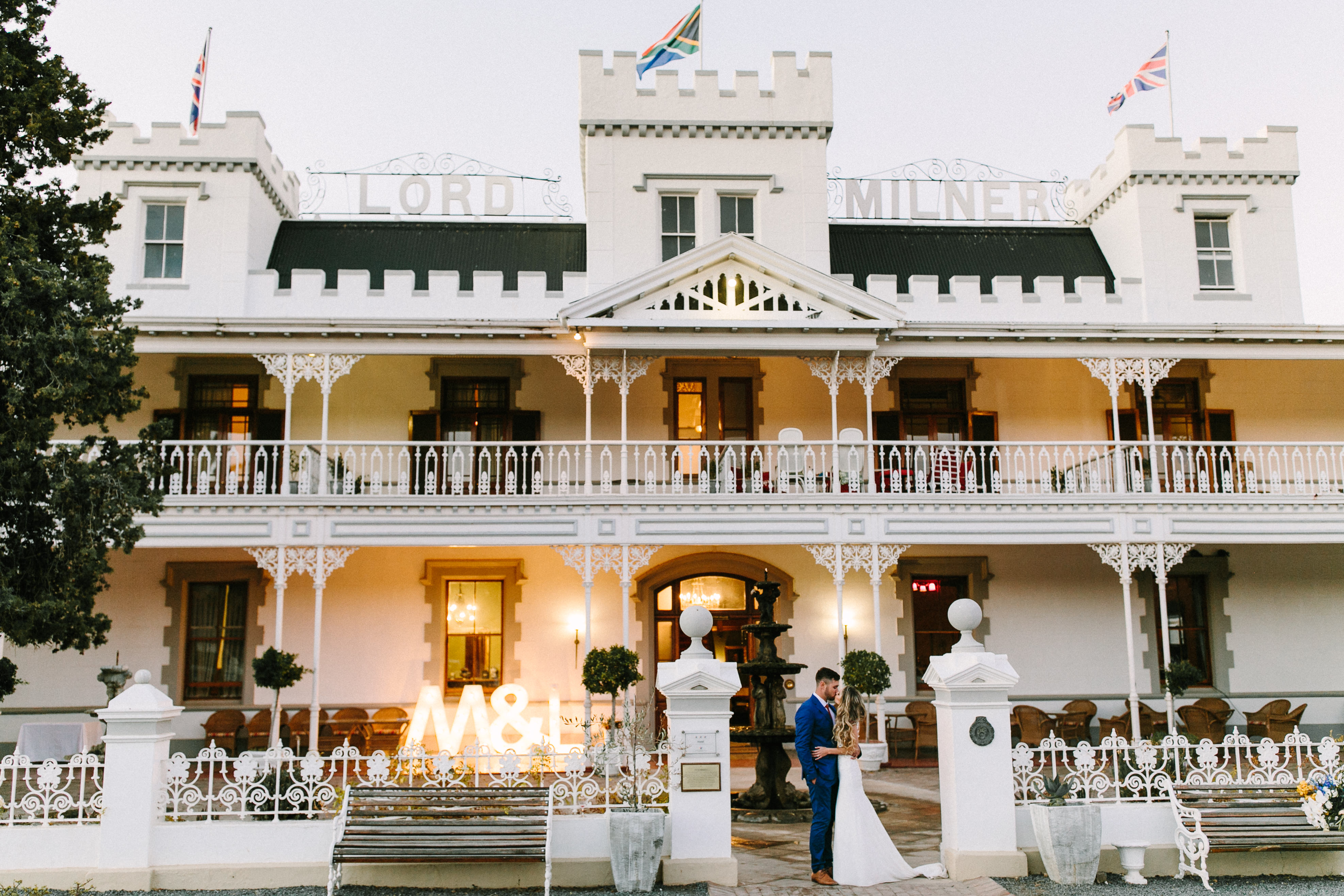 If you're looking to host a wedding, whether opting for an intimate shotgun ceremony in the quaint Travellers' Chapel, a large and lavish celebration in the Pink Church, or a stunning outdoor do in the Douglas Gardens, there is a beautiful venue available for you to tie the knot with that special someone.
Nestled amongst true Karoo beauty and surrounded by scenic mountains, a walk through the old, Victorian styled village allows for you to be transported back in time. The unique backdrop of the quirky town, or its surroundings, is a picture-perfect setting against which to capture your treasured memories.
The Lord Milner Hotel has 7 different venue options with capacity ranges from 30 up to 200 guests.
Also on offer are various activities for guests from tennis, cricket, mountain biking trails and swimming to our famous Red Bus Tour, museums and stargazing.
Included in the venue fee:
Tables and chairs for up to 200 guests
White table cloths and white chair covers
White crockery, stainless steel cutlery and glasses for up to 200 guests
Waiters and bar staff
The Lord Milner is fully licensed
Bar service up to 00h00
Should you wish to make a reservation for a function or a wedding we do encourage our guests to first make an appointment and visit us to establish all the details and requirements of your function or wedding.
For all function and wedding enquiries please contact us at: functions@lordmilnerhotel.co.za