Traveller's Chapel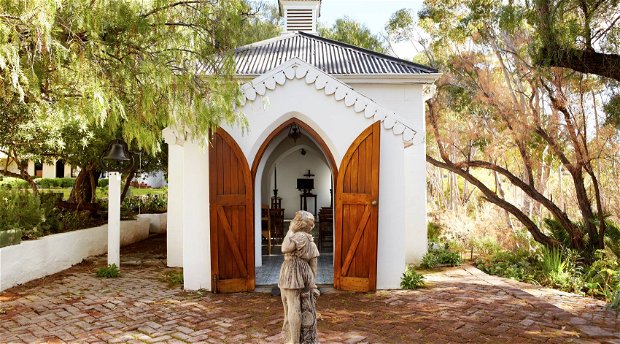 "In 1979, Matjiesfontein was declared a National Heritage Site."
A quaint, diminutive chapel set on the bank of the Monument River (also called the Baviaans), it flanks the stone steps leading down into its causeway. You can follow these to the Raymond Crowley gardens, orchard and graveyard.
The Traveller's Chapel was originally built to house gas-generating equipment, which was used to light the village. The building was converted into a chapel dedicated to George Rawdon, David Rawdon's father.
There's a quietly burbling fountain at its entrance. It's a unique and beautiful space for special weddings, ceremonies of all kinds as well as for quiet reflection.