SOMETHING'S BREWING IN MATJIESFONTEIN
Posted on Tue January 21, 2020.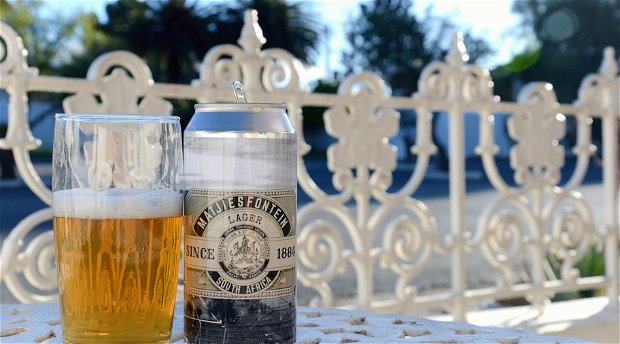 For those suffering from Cenosillicaphobia (the fear of an empty glass), a visit to Matjiesfontein should cause no further distress!
Whether it's a 'cold one', 'brewski', 'dop' or 'Vitamin B(eer)' you're looking for, Matjiesfontein should help quench that thirst by introducing its very own craft brew.
Partnering with Kennel Breweries, an award-winning nanobrewery based in Durbanville, Cape Town, the brief was to develop an easy drinking draft that would go down well in the heat of a Karoo summer (it's already earned the stamp of approval). Thus was born the Matjiesfontein Lager – a pale, crisp draft that is malt forward, with medium head retention.
Fun fact alert: beer is one of the oldest and most widely consumed alcoholic beverages in the world. On a "healthier" note, beer is considered good for your bones as it contains high levels of silicon. Hops are also supposed to help with joint inflammation, insomnia, respiratory spasms and indigestion.
We love the specially designed cans that Kennel Breweries made for us – they're easy to transport or to bring along on a hike, and beer stays fresher for longer in cans than in glass. As the saying goes, "beauty is in the eye of the beer-holder."
Can you hear that? It's five o' clock somewhere and The Laird's Arm Pub is calling for you to savour the taste of Matjiesfontein. Prost!