Historic Cricket Pitch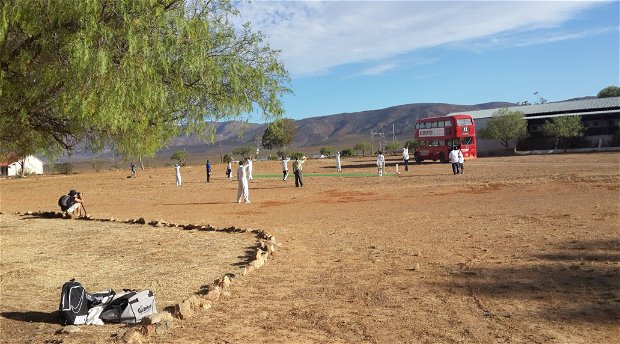 James Logan was instrumental in developing the game of cricket in South Africa. 
The first official game was played at the opening of the waterworks in November 1889.  One of the first international matches between South Africa and England took place at Matjiesfontein and many famous English cricketers and teams have played this unforgiving Karoo pitch; including in 1894 and 1896, when touring English teams under the direction of Lord Hawke visited South Africa.
Logan even staged one of Matjiesfontein's test matches on the very eve of the outbreak of the Anglo-Boer War in October 1899.
Football also has a long history with the local club, dating back to its formation under Logan in 1897, and is still going strong. The original team was called the 'Matjiesfontein Logandiers'.
Delve deeper into this rich history with Empire, War and Cricket in South Africa by Dr Dean Allen.