The SKA project
Posted on Tue July 19, 2016.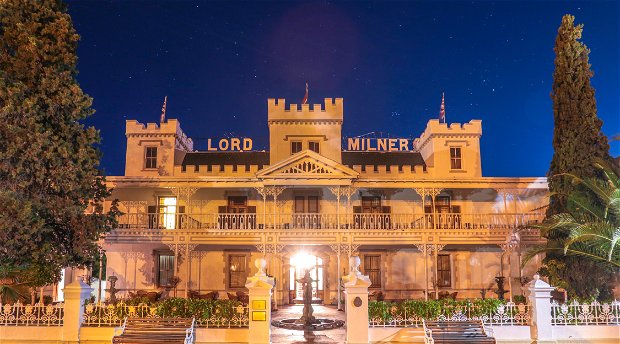 The Karoo sky is a joy to stargaze, even with the naked eye...
Though there are plenty of options to go look at the night sky through a telescope too. There are also guided experiences: pair your Matjiesfontein trip with some stargazing in Sutherland—home to SALT (The South African Astronomical Observatory) which houses the largest single optical telescope in the Southern Hemisphere.
The Karoo with its clear, cloudless and pollution-free night skies along with its high elevation above sea level make it a prime destination for admiring the universe and its wonders.
This is why there's so much international interest in capitalising on the Karoo's night skies, enter  The SKA project.
This project entails the international effort to build the world's largest radio telescope, with a square kilometre (one million square metres) of collecting area.
Deploying thousands of radio telescopes, in three unique configurations, it will enable astronomers to monitor the sky in unprecedented detail and survey the entire sky thousands of times faster than any system currently in existence.
The SKA telescope will be co-located in Africa and in Australia. It will have an unprecedented scope in observations, exceeding the image resolution quality of the Hubble Space Telescope by a factor of 50 times, whilst also having the ability to image huge areas of sky in parallel. With a range of other large telescopes in the optical and infrared being built and launched into space over the coming decades, the SKA will perfectly augment, complement and lead the way in scientific discovery.
South Africa has already demonstrated its excellent science and engineering skills by designing and building the MeerKAT telescope – as a pathfinder to the SKA. The first seven dishes, KAT-7, are complete and have already produced its first pictures. MeerKAT is attracting great interest internationally – more than 500 international astronomers and 58 from Africa submitted proposals to do science with MeerKAT once it is complete. Read More.
Join us in the grounds of The Lord Milner to gaze up at the night sky, glass of Champagne in hand.
*Image credit: Roy Wrench