Matjies Magic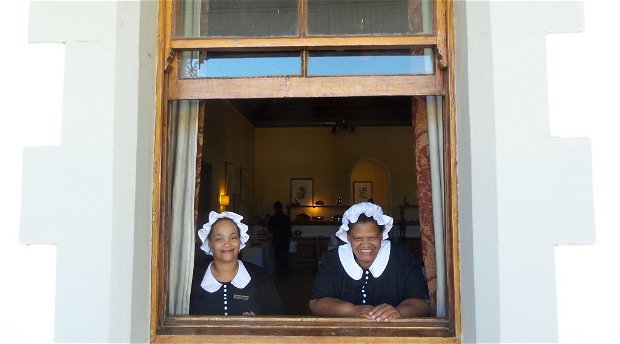 To visit Matjiesfontein is to step back into time. We've had many time travellers over the last 120 years; among them have been dignitaries, authors, railway men, cricketers, and even war criminals—and many, many storytellers.
*Image by The Rabbit Haus
Here we've gathered some of our favourite pieces written about our Karoo oasis…
The Incidental Tourist
"I was married in the tiny Chapel at Matjiesfontein, and even though that was a significant moment in my personal history, this place has a history that far precedes that very day. At a time when railways lines were reaching from Cape Town to Kimberly and Cecil John Rhodes' vision of a 'road to the North', from Cape to Cairo, was very much alive." Read more. 
Karoo Space
"Your mind's ear can conjure up the sound of a carousel, the clink of fluted champagne glasses and the laughter of people who passed through here long ago. Also, the incongruous crack of willow on leather…" Read more.
The Good Holiday
 "I have since visited Matjiesfontein at every chance I get – each visit again a feast for my imagination – making me no stranger to that bastion of Victoriana beyond the platform. I am always treated to an old world charm of red-jacketed porters, Karoo lamb, and Johnny's fingers clambering 'Trein na Matjiesfontein' until the honky-tonk escapes through open windows into the Karoo night" Read more. 
Cape Town Magazine
"Oh, I love coming back – in Matjiesfontein everything always stays the same. That's the vision and that's how it is. Welcome to the past, welcome to Matjiesfontein…" Read more. 
The Rabbit Haus
"I was so charmed by this little community – population 320. There is one hotel, one motel, a bar, a coffee shop and well, that's pretty much it. Some of the original buildings like the post office and the little bank had been converted to museums some time ago. The entire village is a national monument." Read more.
Indie Kate
"I was really excited to get to what seems like a village lost in time! There is so much detail about Matjiesfontein that I can give you, but I've distilled this down to just a few reasons to visit…" Read more.


 Please tweet us @Matjiesfontein if we've missed an article you love, and we'll include it here!