Matjies Memorials
Posted on Fri February 12, 2016.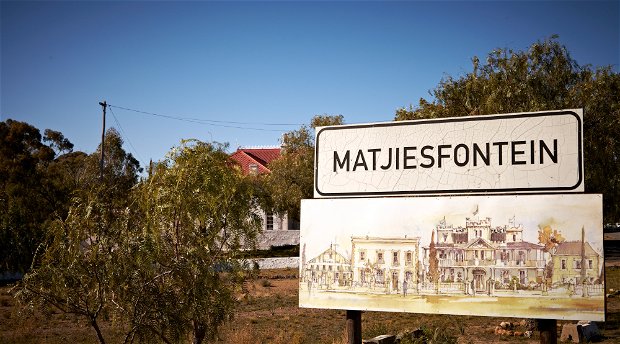 Matjiesfontein is a place saturated with history—you simply have to walk down its quiet main street to feel the hum of the past all around you.
You can then, of course, explore the museums to get a more tangible sense of this small outpost's rich history. The story of Matjiesfontein is a long Karoo tale that's been seeded with famous authors, visionaries, cricketers, soldiers and so much more.
Explore the veld for relics dating back over 100 years to the Boer War. Sit in The Traveller's Chapel and contemplate how it use to house gas-generating equipment that lit the whole village. Have a quiet pint at the Laird's Arms—named for Matjiesfontein's original Laird, James Logan (read on for trivia on the Laird). All this and so much more.
For an even deeper look into this history, you can visit a memorial site located 10 kilometres outside of Matjiesfontein. To find it simply turn left onto the N1 and drive in the 10kms in the direction of Cape Town.
Look out for a dirt road on the left, which leads to the historic graveyard and memorials. Step back in time by reading the inscriptions, notable memorials include: Major-General Andrew Wauchope, affectionately known as 'The Gallant General'; English County and National cricketer, George Lohman; as well as the tombstone of Matjiesfontein's original Laird, James Douglas Logan.
Tip: A walk around our gardens will also reveal highlights of yesteryear.