Tips for a magical Christmas
Posted on Thu December 24, 2015.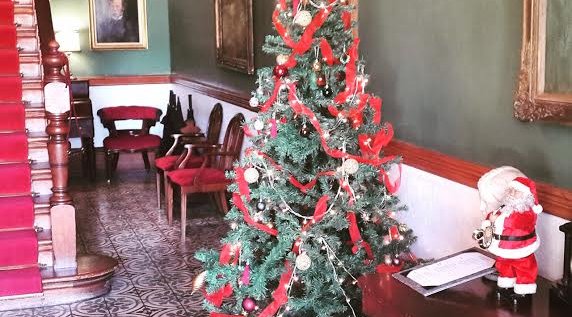 Make Christmas morning extra special for your children by playing elf with some magical tricks to enchant young minds by leaving clues of Santa's visit
1. Leave a small swatch of red felt near the tree—Santa was in a big hurry and his suit got snagged.
2. Lay out cookies and milk the night before, then only leave crumbs and an empty milk jug for the morning.
3. Put on some big boots and leave flour footprints from the fireplace to the tree. Or if you don't have a fireplace, all around the tree.
4. Before you wake them up in the morning, jingle some bells outside their window.
5. Write a special note from Santa, thanking the children for being so good in the year.
 Merry Christmas from all of us in Matjiesfontein!