The Pink Church
Posted on Thu September 29, 2016.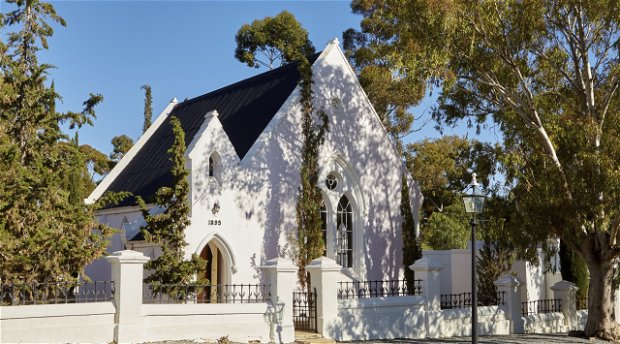 Built at the turn of the century, the Pink Church was originally the school and concert hall of the town. It continued to function as a school into the 1960s when the new community school was built.
The Pink Church was built by James Logan in 1896.
 "It's opening was accompanied by the usual round of publicity that followed all of Logan's good deeds," says Dr Dean Allen, author of Empire, War & Cricket in South Africa. 
On page 171 of the book it reads: "The school at Matjiesfontein was opened on 22 January 1896 at a cost of over £600 to Logan, which, as the Cape Times pointed out, was 'without assistance, in a pecuniary sense, from the Department of Education
"Inspected by Mr J.R. Cuthbert, Cape Inspector of Schools, in 1896 he reported that 'Very few towns could boast such excellent school accommodation." He was delighted with the 'handsome and roomy building'.'
It was also used as a concert hall before becoming the 'Pink Church' in the 1960s. It's now a sought-after wedding venue for its charm and historic feel; as well as for other special occasions and events.