The Forgotten Route Tour
Posted on Fri September 23, 2016.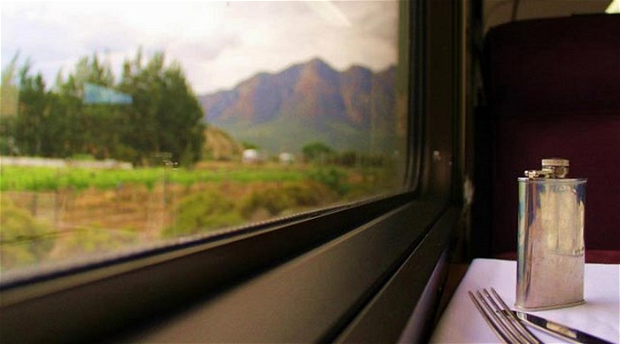 daars n trein toe-toe-toe toe-toe-toe
die trein na matjiesfontein!
The Forgotten Route Tour departs on Fridays from the Tourism Information Centre in Cape Town at 8:30 am.
Participants do a short city walk around Cape Town and then make their way to the Kimberley Hotel (the official departure point in the old days to the mining fields) before heading to Rawsonville on bus where guests meet the Le Roux family for a spot of wine tasting at their boutique estate.
After wine-tasting, the guests hop aboard the Shosholoza Meyl to go to Matjiesfontein.  On arrival you'll join John on the famed Red Bus tour of the town (the shortest tour on earth), followed by some piano honkey tonk in the Laird's Arms.
Dinner is a traditional Karoo lamb braai under the stars followed by an night stroll around tour town, coupled of with guided stargazing! 
Lodging for the night for this tour is in the original farm cottages situated on Rietfontein Nature Reserve.
The next day, the tour stop somewhere in another small town for even more adventures.
The tour departs from the Tourism Information Centre in Cape Town | Open: 08:30 on Fridays (other days on request) | +27 (0)21 462 8011 | info@traintokaroo.co.za
*Image via: www.travelground.com