The Farm Stall
Posted on Fri January 29, 2016.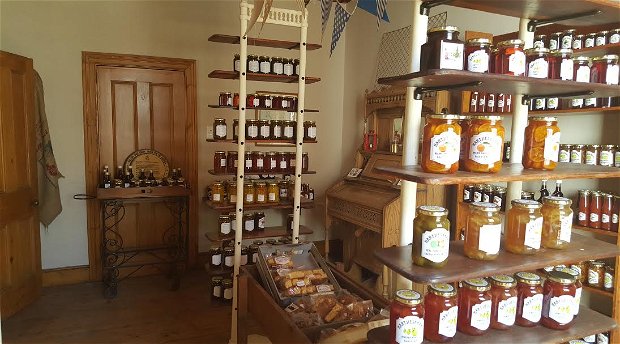 You'll find our Farm Stall inside the old Masonic Hotel (also known as Ou Losieshuis); just through The Coffee House.
"A local cook makes all the jams and preserves," says Chef of The Lord Milner, Tronette Dippenaar who also makes some of the products on the shelves.
When in season find the wonderful desert fruit here, prickly pear, which is transformed into jam, syrups, marmalade and chutney.
In this beautiful little Karoo shop, stock up on all of the above as well as marmalade, biscuits and rusks.  There are plenty of cool drinks and other treats for sale too. Additionally, local delicacy, Laingsburg Lamb is also for available.
What makes this lamb so special? The lamb has the renowned "Karooveld" taste as they are kept kept directly in their natural grazing environment. Read more.
The Farm Stall's opening hours are 9h00 - 17h00, daily.
Did you know? "We started a vegetable and herb garden in the community where I go and fetch fresh vegetables and herbs weekly," says Chef Tronette. "We guide them in planting the vegetables that are in season and whatever I buy from them, the money gets put back into the garden for new seeds and equipment. Also a big part of the Karoo is the prickly pear.  When in season I make the most of this wonderful fruit.  From jam, syrups, marmalade and chutney which I use on the menu, but also sell in the farm stall."