Recipe: Lemon Meringue
Posted on Fri December 11, 2015.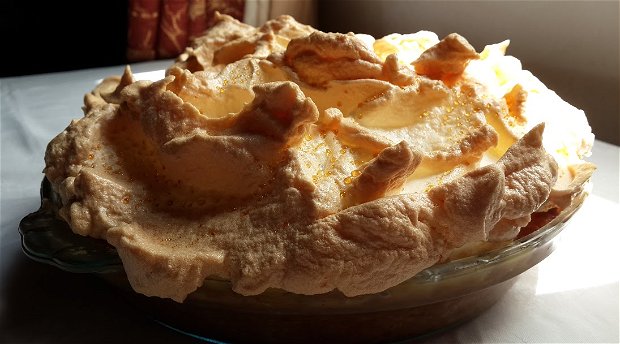 Like sunshine on a plate, lemon meringue is the perfect dessert for a hot Karoo afternoon.
Luscious and light, with refreshing zing, we asked Chef Tronette Dippenaar for her recipe. Try your hand at it below. Or, kom kuier at The Coffee House and enjoy a slice with a delicious cup of coffee.
Ingredients
1 packet Tennis Biscuits
100g melted butter
2 tins condense milk
4 eggs, separated
1 cup lemon juice
½ cup castor sugar 
Method
1. Preheat oven to 180C.
2. Spray & Cook a glass tart dish.
3. Finely crush the Tennis Biscuits and mix with the melted butter. Press crumbs into the tart dish to form the base of the tart. Transfer to the fridge while you make the filling.
4. Mix together the condense milk, egg yolks and lemon juice. Pour into your tart dish and bake for 10 minutes. While the tart bakes, whisk the egg whites to soft peaks while slowly adding the castor sugar. Spoon the egg whites on top of the tart and transfer back to the oven and bake until the egg whites are light brown in colour.
5. Remove from the oven and let cool. Refrigerate the tart.
What are some of your favourite summer desserts?