Recipe: Chocolate Mousse Cake
Posted on Tue January 19, 2016.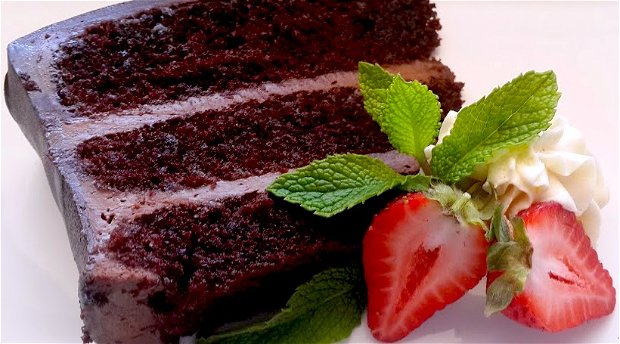 "Let's face it, a nice creamy chocolate cake does a lot for a lot of people; it does for me." Audrey Hepburn
Perfect for a teatime treat, Head Chef Tronette Dippenaar's Chocolate Mousse Cake is rich and moist.
Try your hand at making it at home—or join us in the courtyard of The Coffee House, and sink a fork into a luscious slice while admiring the view of the burbling fountain.
 Ingredients
2 cups cake flour
2 cups white sugar
¾ cup cocoa powder
10ml bicarbonate of soda
5ml baking powder
2 large eggs
Pinch of salt
1 cup buttermilk
1 cup vegetable oil
1 cup boiling water
10ml vanilla essence
Method
Pre heat oven to 150C
Whisk the sugar and eggs together till light in colour.
Sift together the dry ingredients and add to the egg mixture.  Whisk while pouring the liquid slowly to the dry ingredients.
Whisk till all is combined.
Bake in prepared cake tins for 45minutes or till a cake tester comes out clean
Chocolate Mousse Filling
300g milk chocolate
250g cream
2 leaves bloomed gelatine
500g whipped cream
Method
Melt the chocolate and the first cream.  Add the bloomed gelatine and stir till dissolved. Fold in the whipped cream and transfer to the fridge and allow setting.
Chocolate Ganache
260g dark chocolate
1cup cream
Melt chocolate and cream over low heat.  Once cake is assembled, pour ganache over and allow to set.
What's your perfect accompaniment to a slice of cake? Pot of tea, coffee, or even a glass of bubbly? Let us know in the comments.