MONTH OF LOVE
Posted on Fri February 4, 2022.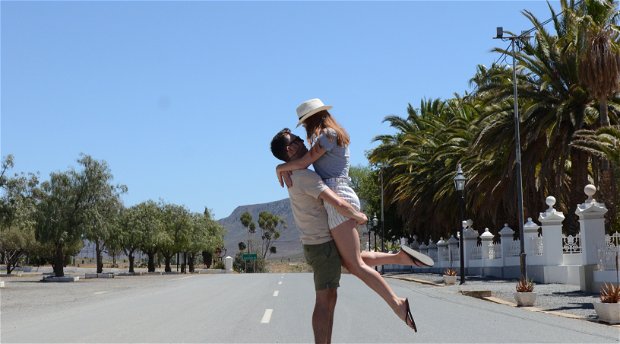 Love is in the air at Matjiesfontein...
Escape the hustle & bustle of the city and treat your loved one to a romantic getaway in the Karoo for Valentine's Day! A 2 3⁄4 hour drive from Cape Town, Matjiesfontein offers the perfect destination to experience magic, rich history, romance, and old-world charm.
With all that Matjiesfontein has to offer, you are sure to have the perfect romantic getaway to spend some quality time with your loved-one.
1. A feast for the heart (and stomach)
We have a deliciously curated 14th February brunch menu at the Lord Milner Hotel for R195 per person.
For those looking to savour an outdoor setting, book a couples picnic available from the Coffee House at R400 per couple. Pick your romantic spot on the lawns and cosy up on the blanket provided. Please return your picnic basket to reception thereafter.
See menu details below. Booking is essential – please email us on bookings@lordmilnerhotel.co.za. Ts & Cs apply.

2. Enjoy a stroll through our extensive gardens
The sprawling green gardens on the property provide you with the peaceful sounds of nature as you indulge in some one-on-one time. Take some time to relax under the shade of a tree, or make use of the swing near the swimming pool for a relaxed afternoon. Make sure to take a wander into the cactus gardens for some Instagram-worthy shots (or dare we say proposal?)!
3. Take a dip
February is, after all, the hottest month of the year! Take a dip in the 'coldest pool in South Africa' (are you brave enough?) or enjoy the privacy of our Swimming Pool Suite – a romantic and private spot to cool off on these hot summer days.
4. Bubbles and bathtubs
What better way to celebrate your love than with bubbles – pun intended! Enjoy some sparkling wine whilst relishing in the relaxation of a bubble bath. In one of our Luxury Rooms you can experience the best of both worlds! Why share when you can have your own and still enjoy the company of your partner with a twin tub!? Please enquire with our reservations team for more info.
5. Touring and serenading
There is nothing quite like taking a walking tour with your partner. Stroll the grounds and learn all about the history of Matjiesfontein by visiting our museums or using Voice Maps. Be sure to make it back in time for a short tour Red Bus Tour with Johnny, our resident Tour Guide and piano player. He will be proving all the laughs! End off at the Laird's Arms pub for some sing-along and serenading, and perhaps we can entice you to a little sokkie too....
Order a Matjiesfontein Lager or one of our delicious sundowners as the day draws to a close.
Make sure to also check out our Matjiesfontein Bucket List to see how many you and your partner can tick off!
We look forward to sharing the love with you in our little village!
For any enquiries, please email us on booking@lordmilnerhotel.co.za.
With love,
The Matjiesfontein Team