Matjiesfontein Walks: The British Army Remount Camp
Posted on Fri December 18, 2015.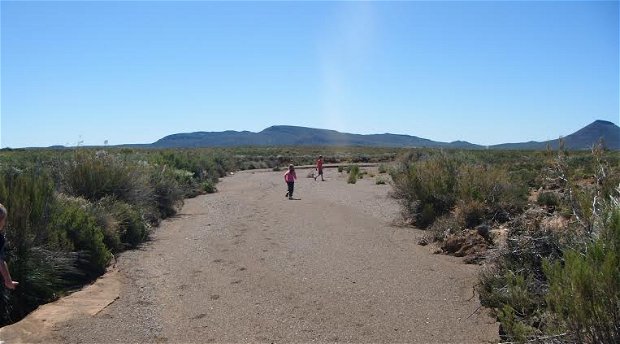 During the years of the British remount encampment (c.1900), the area in front of the railway station served as parade ground, where over 10,000 infantry and 20,000 horses were camped in the surrounding veld.
On this walk you can explore the veld for relics dating back over 100 years to the Boer War. Another walk to try is the Koniekraal route.
Time: 1¼ hours return, shortened by driving to the airstrip.
Directions: 
Turn right out of the hotel. As the road begins to bend right over the river continue west onto the dirt road and cross the railway line. The now gravel road bears left back towards the railway station and then right to the locked farm gate. Proceed through the gate and 100 metres further on, take the right fork to the landing strip located just south of the koppie. Anywhere in this region is fair game for coming across relics from the British army remount camp (1899-1902). You'll stumble across bully-beef and biscuit cans, bottles, ammunition, buckles and buttons. Further history and some of the more interesting finds are on display in the Marie Rawdon Museum.
Also of interest are the impressive blockhouses constructed by the British to guard railway bridges along the main supply route – the closest, built in 1901 to guard the Geelbek River bridge, is on the N1 about 12kms North of Laingsburg. This is a National Monument and has been restored for visitors. 
Have you ever found anything in the veld? Let us know in the comments.