MATJIESFONTEIN THROUGH THE AGES
Posted on Wed October 2, 2019.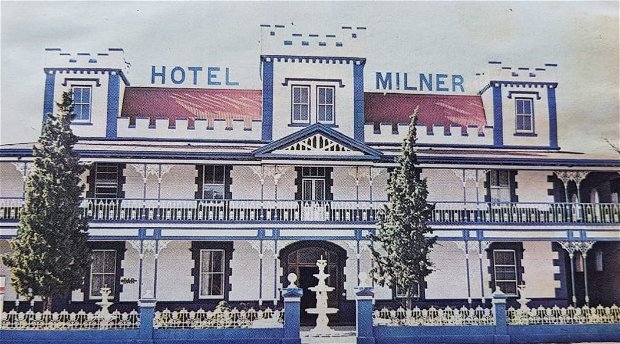 A quaint and self-contained village nestled at the fringe of the great Karoo mountains, Matjiesfontein is rich in history and old-world charm.
This gem of a town will take you back to the 1800's with its splendid historic buildings and stories from the Victorian era, yes still buzzes with life today as a popular destination for families seeking a city escape, couples looking for a romantic wedding location or passers-by on the nearby national highway looking to refresh.
Matjies was founded in 1884 by the legendary and energetic Scottish railway man, James Douglas Logan. The village established itself as a fashionable Victorian health spa, and is now well known for its splendid historic buildings and a peace and timelessness that is rare in modern-day South Africa.
The double-storey Milner Hotel was built in 1899 by James Logan, in the early stages of The South African War. The hotel was used as a military hospital during the conflict with British forces and the hotel turret was then used as a lookout post. Some 10 000 troops were camped around the village during this time. James Logan, founder of Matjiesfontein, passed away in 1920 and is buried in a little cemetery 10 kilometres away. His tomb is located next to the grave of George Lohmann, a famous English cricketer who spent the last years of his life in the superb climatic environment of the Karoo.
In 1968, David Rawdon, hotelier par excellence whose claim to fame includes establishing Rawdon's Hotel at Nottingham Road, the well-known Lanzerac Hotel set in the Stellenbosch vineyards, the Marine Hotel in Hermanus, and The Drostdy Hotel in Graaff-Reinet, purchased Matjiesfontein Village. After performing extensive renovations and utilising the wealth of antiques gathered during his world travels, David reopened the hotel in 1970, renaming it The Lord Milner Hotel. In testament, the entire village of Matjiesfontein was preserved as a National Heritage Site in 1975.
Today, visiting Matjies is like taking a step back in time, with the comfort of modern-day luxuries and an array of exciting activities to explore the wonders of this little town. Read more about things to do when visiting in the "Matjiesfontein Bucket List" blog.
As a tribute to David Rawdon, and the rich history and memories made over the centuries to the present day, we've put together a showreel of 'Matjiesfontein through the ages'. Enjoy a trip down memory lane.
Should you have any interesting family history/stories about Matjiesfontein and would like to share them, we'd love to hear from you! Please email marketing@lordmilnerhotel.co.za
For any bookings or enquiries, please email bookings@lordmilnerhotel.co.za
A special thanks to those who entered the My Matjiesfontein campaign giveaway competition and for sharing their memories with us.