MAKE THE JOURNEY PART OF THE EXPERIENCE – EASTER FOR THE WHOLE FAMILY AT MATJIESFONTEIN
Posted on Tue April 16, 2019.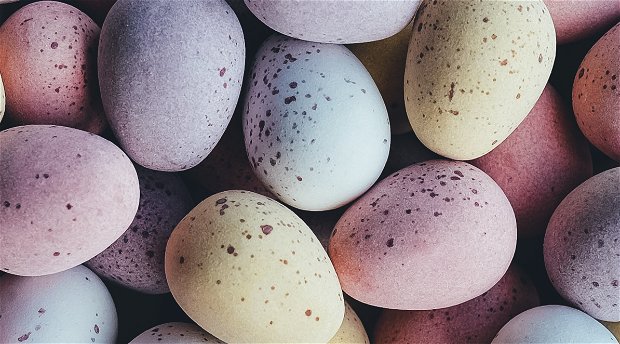 With four glorious days off just around the corner, there's no better time than Easter weekend to arm yourself with a set of wheels and discover the scenic route that takes you to the majestic yet quirky village of Matjiesfontein. Replete with history and old-world charm, Matjiesfontein is a mere 2 hour and 45 minute drive from Cape Town, along the N1 highway, and will gift you with the getaway you've been hunting for this Easter weekend.
En route to this small yet vibrant village in the Western Cape's Central Karoo district, be sure to check out some of the Cape's wonders, when travelling from the Cape Town area. We've put together a list of some spectacular stops to kick-start your long weekend and make it one to truly remember.
Nederburg Wines:
Nederburg Wines in Paarl boasts an enticing setting and a variety of wines; it's one of South Africa's most awarded wineries, making it the perfect start to your weekend getaway. With wines ranging from sparkling to red, there's a taste for every palette.
Die Pampoenstalletjie:
If you're looking for something totally autumnal then visit Die Pampoenstalletjie – a famous landmark near Worcester. With its impressive pumpkin display decorating the building, it makes for an Instagram-friendly stop. The farm stall offers a cosy stoep, where tea and coffee can be enjoyed with breath-taking mountains as the backdrop, and it also sells several farm-made delights such as apple chutney, bottled preserves and sugary fudge – the perfect addition to your padkos stash.
Karoo Desert National Botanical Garden:
Stop and stretch your legs on the outskirts of Worcester – it's the only true succulent botanical garden in the southern hemisphere, making it well worth a visit. Plus, golden autumn days are the best time of year to see the amaryllid bulbs and the quiver trees in bloom, which will simply leave you in awe of Mother Nature. If you're short on time, Matjiesfontein is home to two old quiver trees, found in Logan's succulent garden next to the Coffee House. Quiver trees are also known as Kokerbome and are indigenous to Southern Africa.
Image: two old quiver trees at Matjiesfontein
Klipbokkop Mountain Reserve:
If you fancy something truly local, then make a stop at the Klipbokkop Mountain Reserve where you can enjoy some locally made craft beer from the Mountain Brewing Company. "Sip" back, relax, and enjoy the tranquillity the mountains have to offer.
The final stop:
Once you arrive in Matjiesfontein, prepare to be transported to another era. First established in 1884, the town still holds a grand old appeal that will make you feel like you've travelled back in time. A stay in our local abode – the famous Lord Milner Hotel ­– will give you a true old-world experience. Combining historic ambience and classic comfort, a stay here will take you back to the Karoo of old. Other accommodation options overlook the Douglas Gardens and the seasonal Matjies river. Also available are our pet friendly rooms, meaning you don't need to leave your fur babies behind!  
During your visit, enjoy a game of tennis in the scenic Karoo surroundings, or ride along our 20km mountain biking trail for a true sense of serenity.  We also have plenty of cultural and historical activities such as The Marie Rawdon Museum, which showcases the largest private artefacts and memorabilia collection from the Anglo-Boer War, and the famous double-decker red bus tour, with local town guide and entertainer "Johnny", making up some of our guests' favourites – see how many activities you can tick off the Matjiesfontein Bucket List!
What's more, here at Matjiesfontein we celebrate Easter in true Karoo style by cherishing the age-old tradition of making your own pickled fish and pairing it with Hartjieskraal ginger beer – a light and refreshing combination that can be enjoyed at the Matjiesfontein Coffee House. If you don't have a treasured family recipe, Head Chef Blom, has added the coffee shop's tried and tested one here.
Pitter patter, hop hop, we hear the Easter bunny! This Easter Sunday, bring the kiddies along to our sprawling gardens for some family fun, where they can join in the Matjies Easter egg hunt!
Pack the car and hop on over to Matjiesfontein for an Easter weekend you won't forget!
For enquiries or bookings, please email bookings@lordmilnerhotel.co.za or call us on +27 (0) 23 561 3011
PICKLED FISH RECIPE
Serves 6
Ingredients:
1.5 kg hake fillets
200ml vegetable oil
1 kg sliced onions
15 ml quality masala
5 ml fennel seeds
5 ml coriander seeds
5ml black peppercorns
4 whole cloves
2 bay leaves
10 ml coarse salt
75 ml white vinegar
30 ml brown sugar
Method:
1.       Preheat oven to 200°C
2.       Place fish in a baking dish – allow space for sauce
3.       Cook onions for 30 mins – until they become sweet
4.       Stir in masala, fennel, coriander, peppercorns, cloves, bay leaves and salt
5.       Add vinegar and sugar
6.       Simmer uncovered for 20 mins
7.       Pour sauce over the fish
8.       Cover with foil and bake for 20 mins
9.       Cool completely and refrigerate for at least one day so that the flavours can develop
10.   Enjoy!