Magic, History and Charm – A Unique Experience
Posted on Thu June 28, 2018.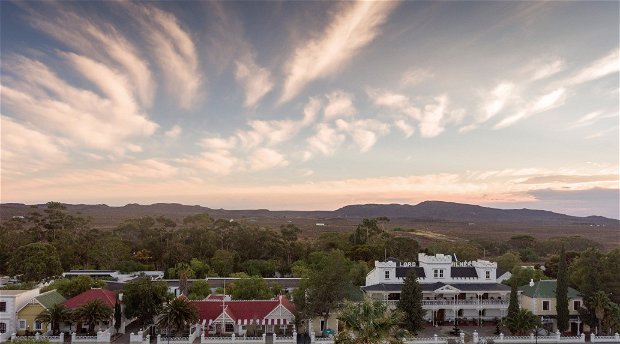 Matjiesfontein has it all – magic, history, adventure and utter relaxation all rolled into one.
Most of the buildings in Matjiesfontein were established in the late 1800s, with the Milner Hotel being completed during the time of the Anglo-Boer War, by James Logan in 1899. The hotel was also used as a Field Hospital during this time.
In 1968, David Rawdon, the hotelier par excellence whose claim to fame includes establishing Rawdons Hotel at Nottingham Road and other well-known hotel establishments (such as Lanzerac Hotel, The Drostdy and more), purchased Matjiesfontein Village. In his efforts to save Matjiesfointein from demolition, extensive renovations were done utilising the wealth of antiques gathered during his world travels. David reopened the hotel in 1970, renaming it The Lord Milner Hotel.
Nowadays, The Lord Milner Hotel is a fully functioning hotel which is also geared towards hosting functions like weddings, corporate and private events where our friendly and experienced staff will aid in making your function as perfect and as smooth as possible. Part of Matjiesfontein's uniqueness is that the entire village is privately owned – a novel concept for those wishing to 'rent a village' to host functions (much in the same way some people rent islands).
The Red Bus Tour is one of the highlights at Matjiesfontein with Johnny, our trusty guide, giving you a full tour of the town in under 10 minutes!
The whole village is a National Monument – to visit Matjiesfontein is to take a step back in time with its old-world charm and rich history.
Watch the video, "Matjiesfontein – A Destination", to take a sneak peek into some of our amazing facilities, what makes Matjiesfontein so special and why your next memories should be made here!