Lithops loganiae
Posted on Fri October 14, 2016.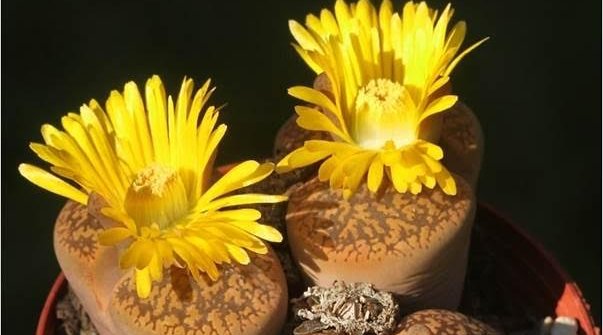 A very special succulent...
Lithops Loganiae was named after James Douglas Logan (Junior) son of the Laird who was the first to find and document this particular species of Lithops (living stone succulents).
Lithops were favourites in Logan's collection. Wherever Logan saw a splash of white quartzite on the hillside he would bundle out and hunt for Lithops. Lithops flower in autumn, see photo below of flowering Lithops Loganaie. 
Thank you to Heather Oosthuizen and her father, JD Oosthuizen(80 years of age and the Step grandson of James Douglas Logan(Jr) for their visit to Matjiesfontein in April 2016 and for compiling and connecting the above history.