INSTA-WORTHY SPOTS IN MATJIESFONTEIN
Posted on Wed November 27, 2019.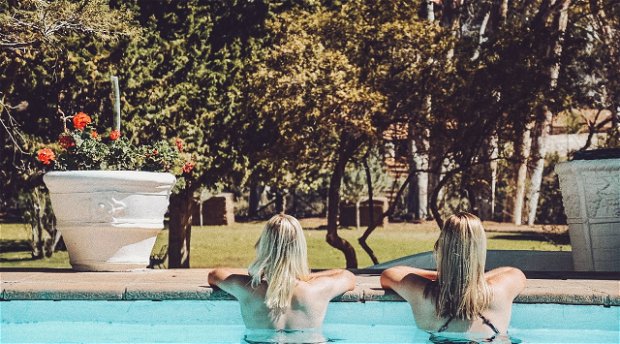 Let's face it – everyone loves a good photo opportunity, and what better way to share your selfies, special moments or artistic expressions than on social media? Instagram in particular allows digital natives to curate content in ways that best express themselves using inspiration from their surroundings.
We've identified the best and most quirky Instagrammable spots in Matjiesfontein that will keep you on trend in our adorable town of yesteryear.  
The Cactus Garden
Believe it or not but this prickly affair boasts a romantic setting, especially in the late afternoon sunlight. The cacti offer a striking backdrop with multiple creative photographic opportunities to boast about on Instagram.
#matjiessecretgarden

The Karoo Swing

Rock to the rhythm of the Karoo's tranquillity. Hidden just a short walk from our lush gardens, this swing brings an essence of fun and playfulness to your photographs!
#matjiesswing

The Coldest Pool in Africa
Nothing screams SUMMER more than the crystal blue waters of this particular pool. The main pool at Matjiesfontein is perfect to capture those summer moments. Dubbed the coldest swimming pool in Africa, perhaps you will be brave enough to test the waters too...
#summervibesinmatjies


The London Red Bus

Our double-decker London bus has become quintessential to Matjiesfontein, its bright red complementing the Karoo's ochre sands and blue mountains – a fun and quirky drawcard for photo opportunities.
#fromlondontomatjies

The Iconic Historic Hotel
The famed Lord Milner Hotel exudes old world charm and rich history. This castle-resembling building makes the perfect backdrop for characteristic and architectural images.
#iconiclordmilnerhotel
The Post Office
Bring on the retro flare. The periodic town of Matjiesfontein can transport your photos back in time. This golden oldie Post Office brings decades of history to life and creates a fabulous contrast to our modern-day world.
#oldworldcharm
The Old Town Road
Matjiesfontein was preserved as a National Heritage site in 1975. Logan street, the only tarred road in this historic town, is a popular spot for photo opportunities. A short walk highlights the town's Victorian feel and portrays an element of storytelling to your images.
#taketheroadlessgtraveled

A Splash of Colour
A popular and much-loved theme for Instagrammers! Don't miss the opportunity to add a pop of colour to your snaps with our kaleidoscope of dazzling walls around town.
#popofcolour

The Yellow Frame
The Cape's popular yellow frames have made an appearance in Matjiesfontein. Let out your inner tourist and snap yourself with the frame that perfectly captures the iconic historic Lord Milner Hotel.
#touristsinmatjiesfontein

The Yellow Room
Instagram has changed the design space as digital natives seek photogenic backgrounds – luckily our stunning Yellow Room fits the brief: historic, charming and complimented by some vibrant yellow walls and patterned floors, making it a visually appealing choice as an Instagram-worthy spot.
Relax and put your feet up with a good book or enjoy sipping on the perfect cup of English tea in the Yellow Room.
#matjiesinteriors