Five interesting facts about the Valley of Desolation
Posted on Fri January 15, 2016.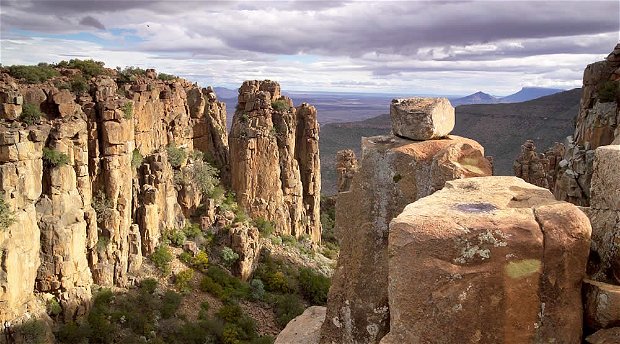 Combine a trip to Matjiesfontein with a visit to the Valley of Desolation.
Start your Karoo sojourn in Victorian luxury at The Lord Milner Hotel, then wind your way through the Great Karoo to the Valley of Desolation—a natural wonder.
Lying in the Camdeboo National Park; picture dolerite columns and sheer cliffs dropping steeply 120 metres to the floor of the valley, it's at once isolated and magnificent. There are many panoramic viewpoints across the cliff tops from where to enjoy the dazzling scene.
Here five interesting facts about the Valley of Desolation:
It was declared as a National Monument of geological and scenic significance in 1939.
Known as the 'cathedral of the mountains' the staggering columns are a product of volcanic and erosive forces that have taken 100 million years to form.
From the vantage points enjoy view of the historic town of Graaff-Reinet as well as across the plains of the Great Karoo.
To the north view the highest peak of the Sneeuberg mountain range.
Maximise the experience with the Crag Lizard Trail, which begins at the parking area and is around a 45-minute walk that's well marked.
Have you visited the Valley of Desolation? Tell us about your experience in the comments.
Image via: www.graaffreinet.co.za