FACES OF MATJIESFONTEIN
Posted on Wed March 23, 2022.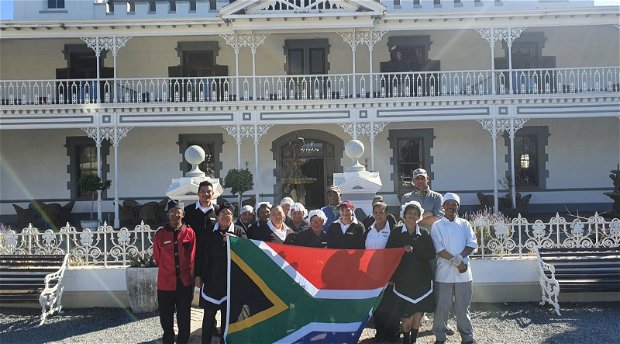 "A fundamental concern for others in our individual and community lives would go a long way in making the world the better place we so passionately dreamt of" – Nelson Mandela
From making your reservation to the warm welcome, delicately cooked cuisine and everything in between, the valuable role of our Matjiesfontein family plays an important part in creating a memorable journey and experience from start to finish.
Meet some of the long serving faces of Matjies, who form part of the family for over the last 15 years – some even you may recognise from back in the day!

Cindy Anthonie
17 years in service
Head of reservations
Gert Willemse
35 years in service
Wine steward
Ingrid Smith
20 years in service
Reservations team
Linda
30 years in service
Waitron team
Johanna Smith
25 years in service
Scullery assistant
We thank each of these cherished team members for their years of service and hard work, along with the rest of our Matjies family, all contributing to the warm hospitality of, and shared love for, our charming town and ultimately our community.
With love from,
The Matjiesfontein Team