Champagne air
Posted on Fri October 21, 2016.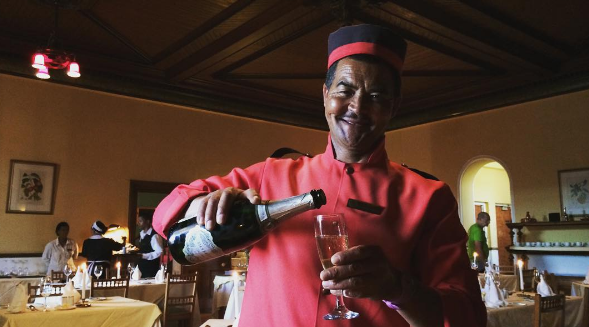 "The air is dry and light and its effect on the mind is similar to that of a glass of Champagne before dinner."
The air of the Karoo is often described as Champagne air, due to the way it makes our guests feel.  In fact, Matjiesfontein was originally established itself as a Victorian health spa for this very reason!
We say: If you're breathing champagne air, you may as well drink it! Our pick for this World Champagne Day is one of our favourite local Cap Classiques (sparkling wine made in the same method as Champagne).
Silverthorn, The Genie
This delectable bubbly offers fresh raspberries and sherbet flavours supported by a velvety texture, fine mousse and lengthy finish. It's a perfect aperitif to begin a meal in The Dining Room.