A ROOM FOR EVERYONE
Posted on Fri June 28, 2019.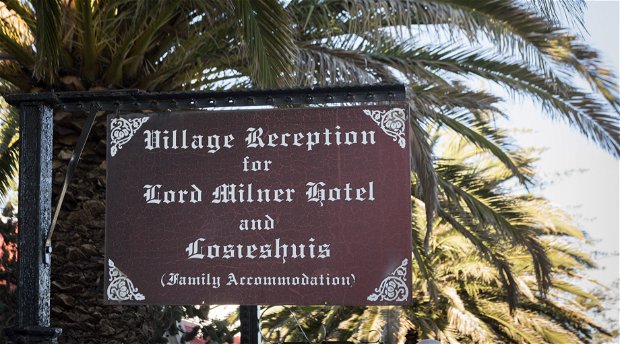 Whether you're a traveller on the move, indulging in a weekend getaway, enjoying a family holiday or hosting a wedding or function, Matjiesfontein can cater to all your accommodation needs.
This quirky town can accommodate up to 97 guests, with ample variety to choose from – there is a room for everyone!
Lord Milner Hotel:
On the fringe of the Great Karoo, the Lord Milner Hotel appears as if out of a conjurer's hat: an authentic tribute to Victoriana, and the heart of Matjiesfontein Village.  
The Lord Milner is a graded three-star heritage site hotel and offers 15 classically furnished historic standard double rooms, and historic luxury and single rooms. Take a step back in time, to hear history's palpable heartbeat—while the rooms have been tastefully updated in terms of linen and bathroom facilities—the experience will take you back to the Karoo of old.
The hotel was named for Lord Alfred Milner, who was the governor of the Cape during The South African War (Anglo-Boer War). The gracious grand dame was completed in 1899, and shortly thereafter served as the Headquarters of the Cape Western Command.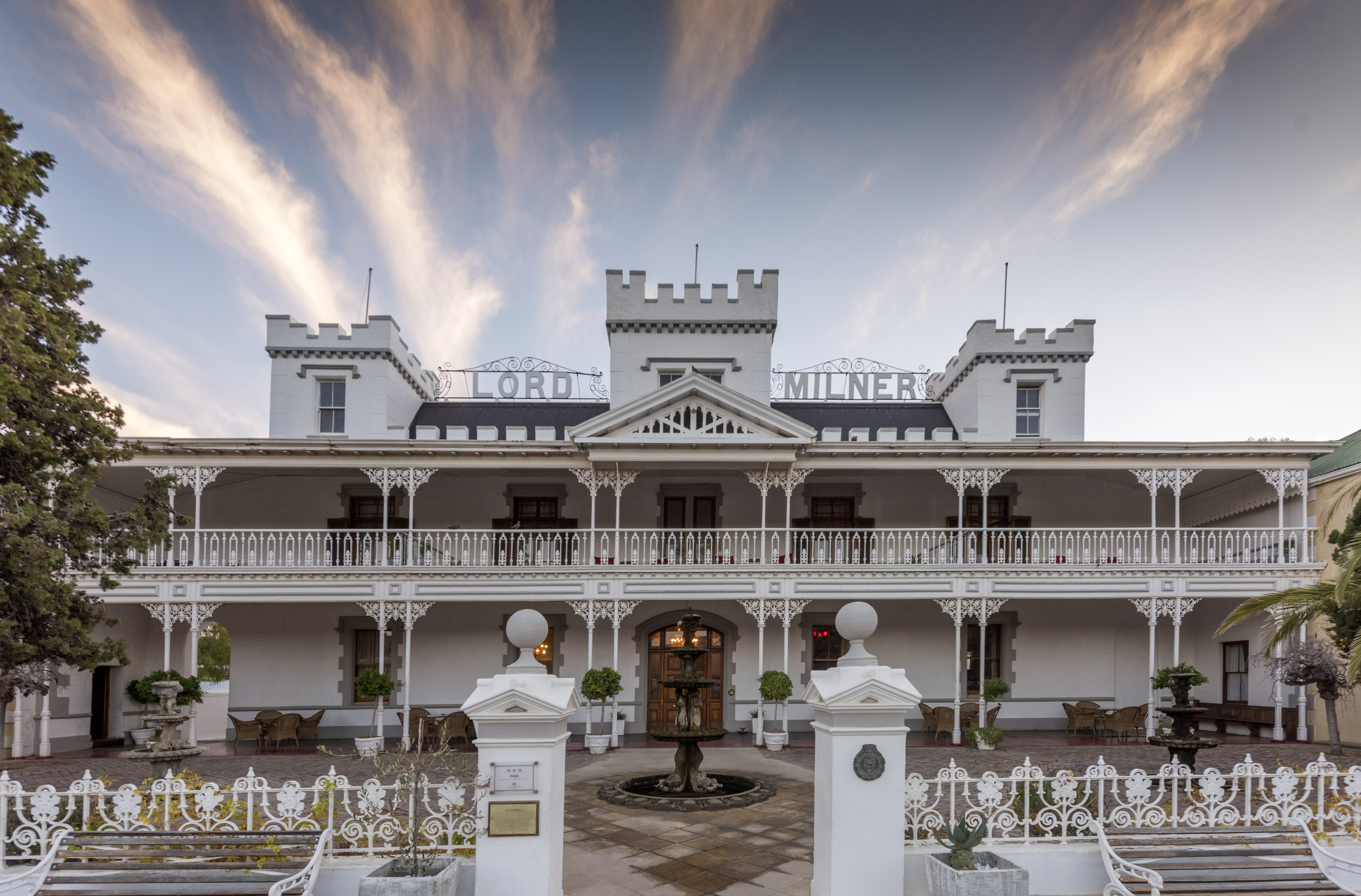 At the Lord Milner Hotel, historic ambience, old world service and classic comfort combine seamlessly.
The name says it all – Luxury Rooms are ideal for couples and guests wanting absolute comfort, romance, style and privacy with that little bit "extra". One of our Luxury Rooms boasts a quirky, old school 'double' bath. A perfect spot to enjoy some down time, after the day's activities, and some bubbles in the tub (pun intended). Who needs to share when you can have your own?
The Classic Double Room is ideal for couples or single guests, wishing to enjoy The Lord Milner in all its glory, without being too "extra".
Reston Villa Luxury Suites:
The Reston Villa has a distinctly Mediterranean atmosphere with its large shuttered doors opening onto a private terrace, shaded by palm trees and bougainvillea. Guests will be delighted with the privacy and style of these suites to call your humble abode for the night (but who are we kidding, of course we'd be staying more than just a night…).
Old Marie Rawdon Museum Cottage (OMS):
For larger families, The Old Museum Suite is ideal, accommodating up to six people. This cottage is a classic historic cottage on Logan Street, close to the hotel and next to the Laird's Arms.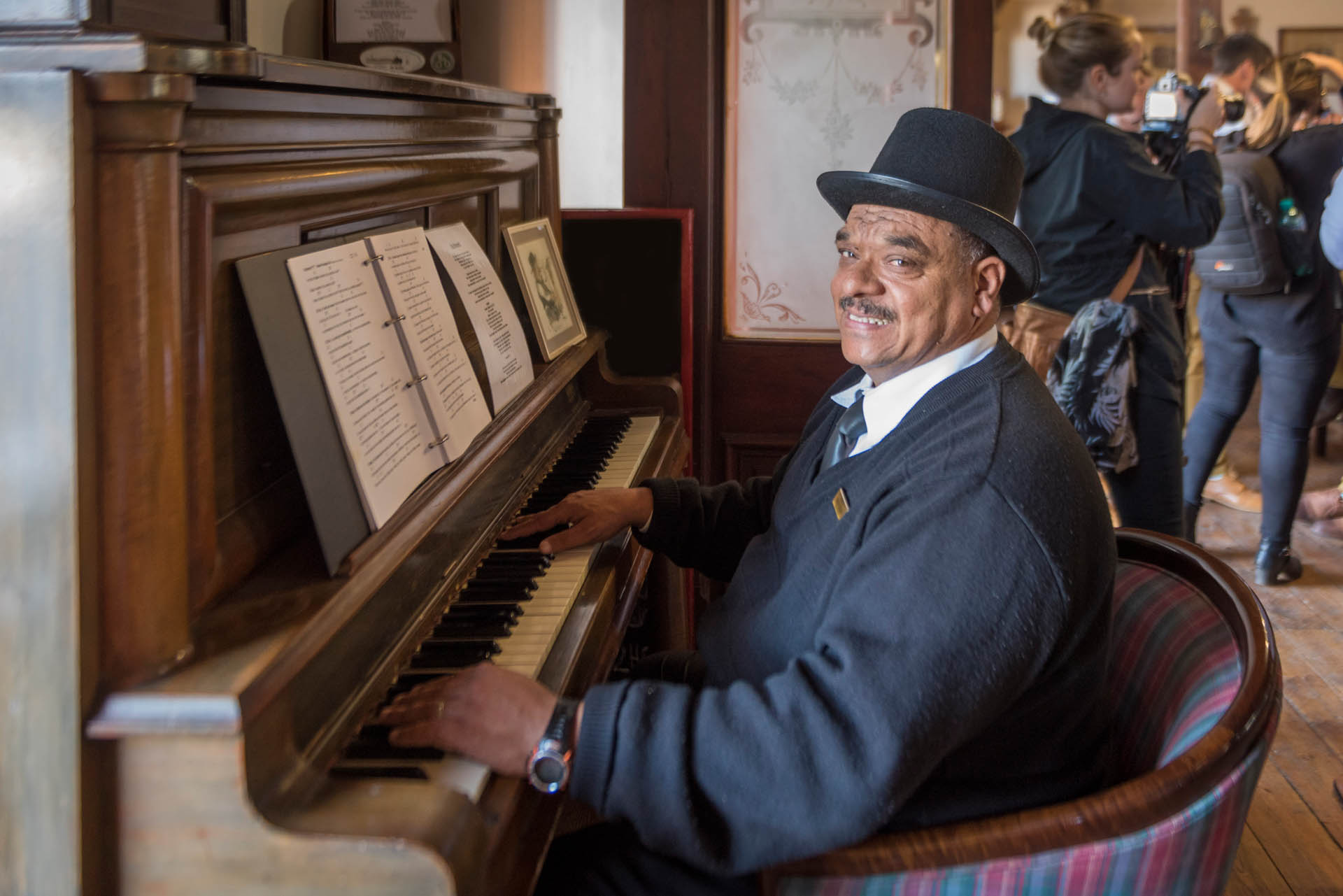 Sundowners and a singalong with Johnny is only a couple of steps away.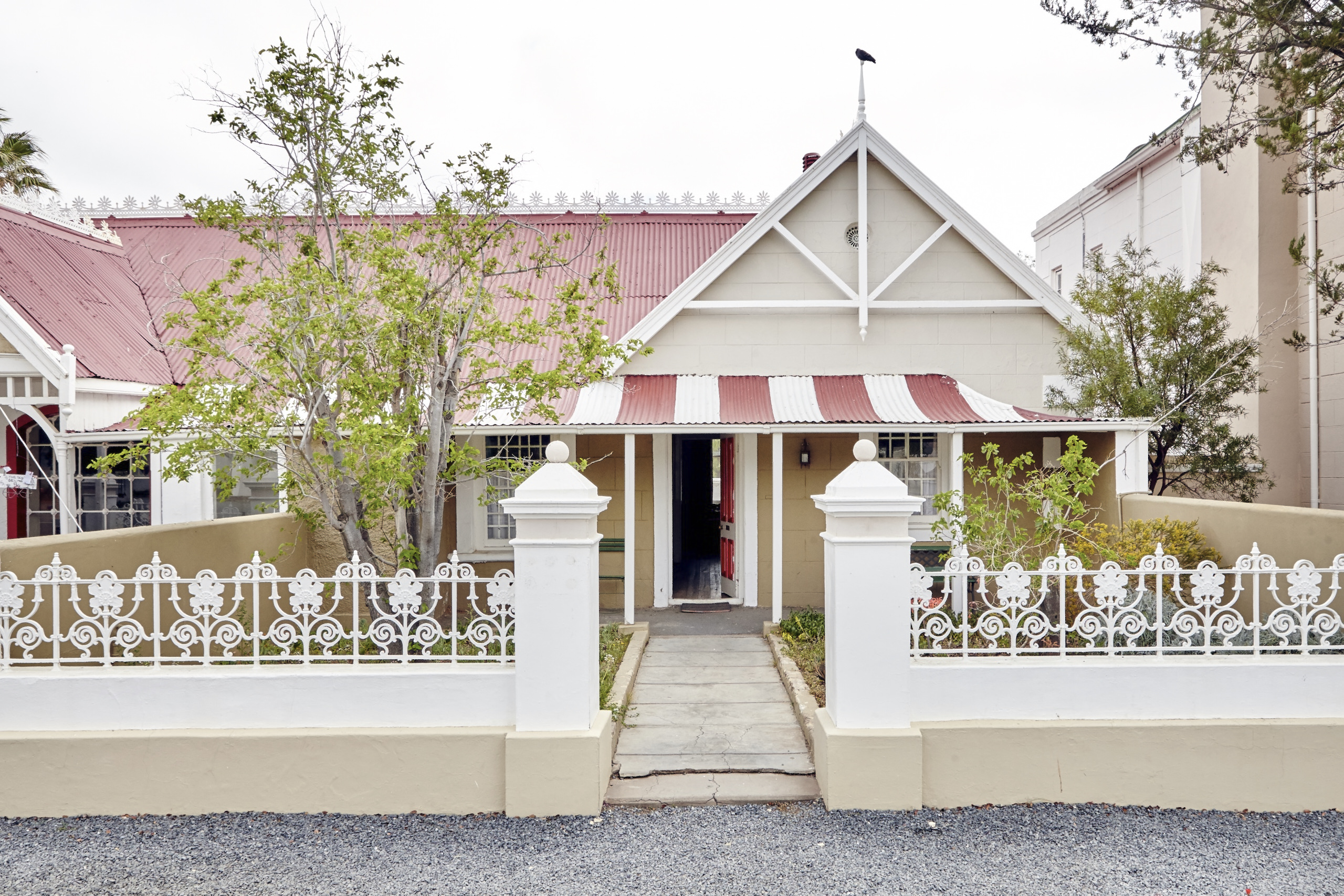 Olive Schreiner Cottage (OS):
The Olive Schreiner Cottage, where the famous South African author of The Story of an African Farm, lived for a number of years, is a luxury two-person cottage on Logan Street, the historic main street of Matjiesfontein.
Providing nostalgia and great taste, this cottage is perfect for guests with a passion for the past. Perhaps you'll find some writing inspiration of your own?
Swimming Pool Suite:
The swimming pool—dug out of a stone basin—is set amid a lush garden; a fertile desert oasis that attracts diverse birdlife.
Sleeping up to a maximum of four guests, this suite is ideal for couples, a group of friends or small families seeking to indulge in the luxury of a private patio and swimming pool (if you're not up to braving our main pool, dubbed: 'the coldest swimming pool in Africa').
Douglas Garden Cottages:
Situated behind the main hotel, these rooms are perfect for friends and families travelling together. With a shared passage between the rooms' bedroom entrance doors and coffee and tea making facilities in each room, the cottages are cosy and private.
Mews Single Room:
Ideal for a traveller on the move!
Mews Garden Facing Rooms:
For those not wishing to 'splurge', the Garden Mews Rooms are charming and offer beautiful views in comfortable surroundings. It's also the perfect spot for bird watching. Perhaps you can spot the famous Karoo Thrush which is known to roam our gardens.
Mews Riverside Rooms:
Balconies overlook the Matjies River (which is dry in summer months), providing the perfect setting to enjoy the sounds of nature and emerge yourself in Karoo tranquillity. A bonus is that these rooms have parking bays nearby, and are even pet-friendly. There is no excuse to leave your fur babies behind!
For bookings, please contact us at: bookings@lordmilnerhotel.co.za
Related posts: read "The Matjiesfontein Bucket List" for activities to keep you entertained an active during your stay. How many can you tick off?