A Matjiesfontein Ghost Story: Lucy
Posted on Wed September 9, 2015.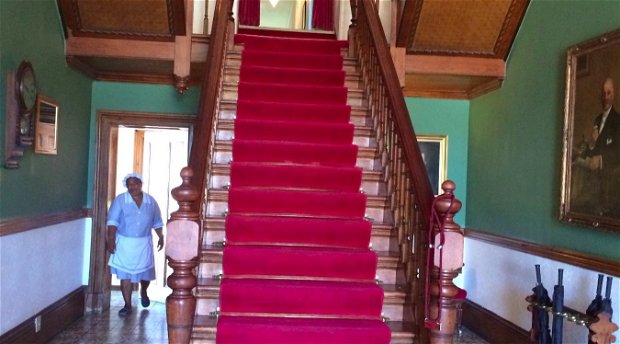 Matjiesfontein is reputed to be the most haunted town in South Africa. The history of this Karoo oasis includes; fortification during The South African War (formerly known as The Anglo-Boer War) as headquarters of the Cape Command, refuge for Jamieson Raid reformers, and the venue of controversial war crimes hearings.
With such a colourful history, many stories abound of ghost sightings, though they are after all just stories—or are they?
There are no malevolent ghosts here. The ghosts of Matjiesfontein are said to be both playful, and even mischievous, or they are totally unconcerned with events around them. 
Meet Lucy
We have two female ghosts who are live-in guests at The Lord Milner Hotel, today we introduce you to Lucy.
Lucy is a vague spectre. Rumours abound of people having seen her floating around the passages and the stairs, wearing a negligee. We speculate that perhaps it's someone who died in the building.
Whoever she is, she's friendly, and too ethereal to be frightening.  It appears that Lucy has never checked out of her room on the first floor!
We also wonder if Lucy could be one of the voices that can be heard from time-to-time emanating from one of the rooms in the dead of night. A loud quarrels erupts and shatters the Karoo tranquility, even more effectively than a goods' train clattering past. That's not all that's shattered: it also sounds as if hundreds of glasses and plates are being smashed inside too. But when someone goes to investigate, everything is quiet and there's nothing that has been broken...
That's all for now… make sure to follow us on Twitter to get updates on our next ghost story.