A GLIMPSE INTO NATIONWIDE LOCKDOWN AT MATJIESFONTEIN
Posted on Thu April 30, 2020.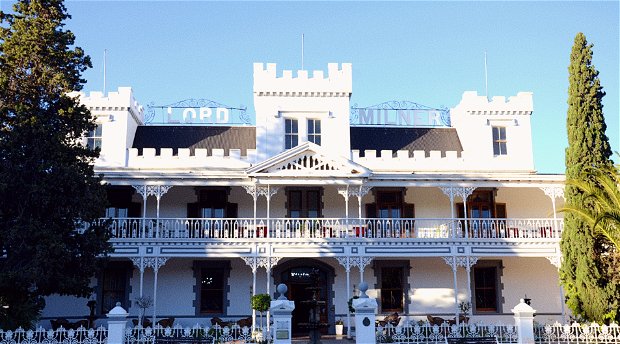 We've been busy spending quality time with our families, enjoying the solace of the Karoo and getting ready to welcome back all our wonderful guests of course – and you?
I'm sure we can all agree that the nationwide lockdown has presented a strange 'new-normal' to our daily lives; for us, closing our hotel doors for the first time in 136 years has pulled at our heart strings.
On the bright side, this lockdown period has given us some time to complete chores, whilst still keeping a watchful eye for any unwelcome vi(rus)sitors....
Featured here, our very own General Manager mowing our lawns (someone's got to do it) and manning the fort:

We also even tried our hand in baking some cookies with our little helpers. We have been grateful for this time to reflect, rest and gear up to welcome you back to Matjiesfontein again soon, when lockdown has been lifted.
We believe, if life throws you lemons grab some tequila and salt. Or was it make lemonade?
Book now, travel later – Matjies is the perfect destination for local travel. Escape the hustle & bustle, reconnect with nature and come enjoy the solace of the Karoo. With clear skies and clean air, it's the ideal place to satisfy the travel bug and continue practising safe social distancing – hello room service.
Matjiesfontein has implemented additional responsible hygiene measures to ensure the safety of our guests and staff at all times.
Watch our latest video as we reminisce on all the fun things we will be able to do again soon... Until we meeting again, stay safe!
With love from,
The Matjiesfontein team